Due to demand, next Thursday, April 23, Centrorochas, Sindirochas and David & Athayde Advogados will repeat the live "COVID-19 and its legal impacts for companies in the ornamental stone sector". It will be a new moment to clarify doubts and exchange information with the debaters.
The virtual meeting conducted by specialists in tax law Rogério David (master's degree in law from UNI-RIO), Lucas Sanson (legislative legal attorney) and Daniel Soares Gomes (master's degree in accounting and finance from Ufes).
The objective is to guide companies on measures to mitigate the effects of the crisis in the tax and business fields. Participants will have access to tax alternatives that can be adopted at this time and other changes in corporate law that will change the life of the entrepreneur.
Enrollment is limited, secure your spot by filling out the form below. The link to access the live will be sent by email.
Free registration (fill in the form below)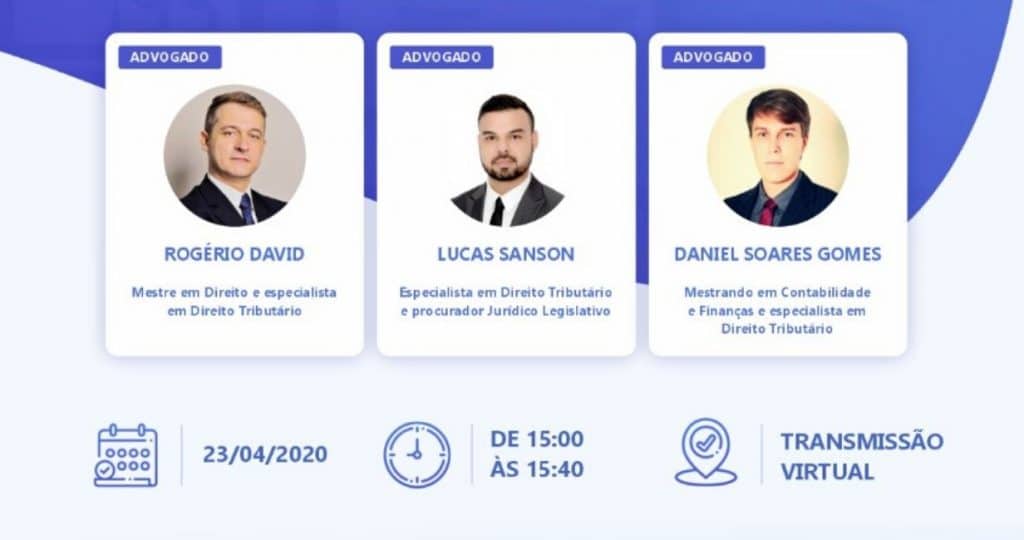 Make your pre-registration
ATTENTION: Live online transmission (The link to access the live will be sent by email, along with the registration confirmation)