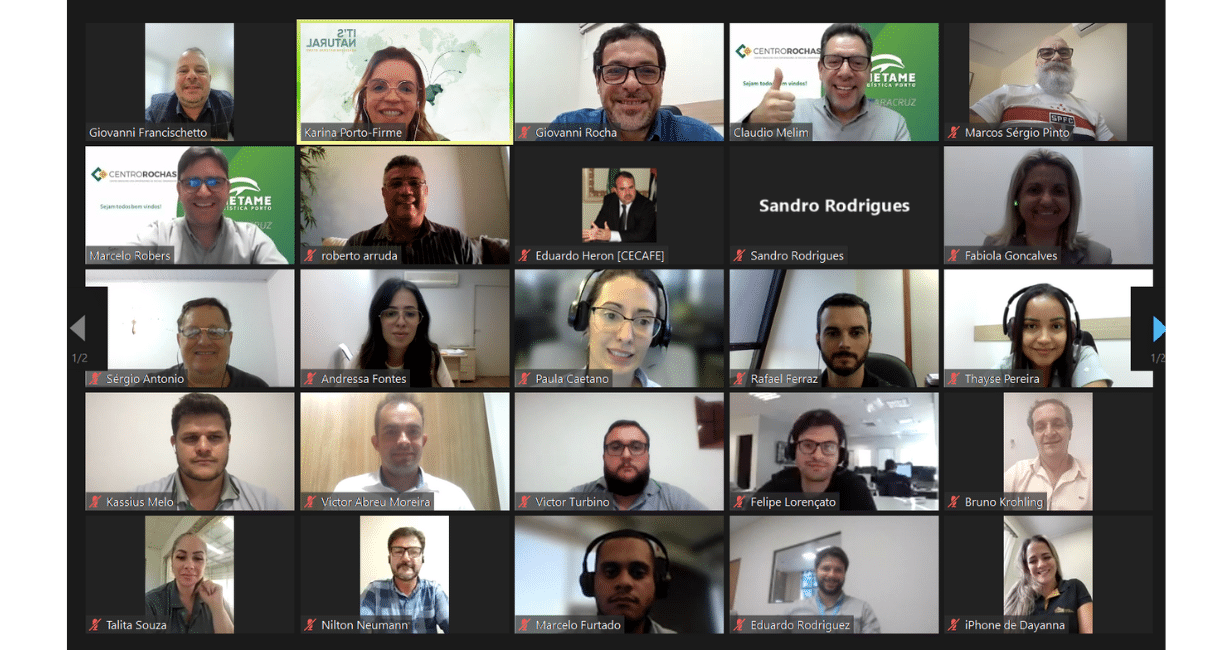 Centrorochas and ZPE Aracruz [the Export Processing Zone Aracruz] brought together around 40 attendees in a webinar about opportunities for companies to ensure they become members of the area that is under construction at Imetame Porto Aracruz, in the state of Espírito Santo.
Held online, the meeting was mediated by Claudio Melim and Marcelo Robers, representatives of Imetame Logística. During the event, the executive director of Centrorochas, Giovanni Francischetto, declared, once again, that the association supports the project. "There are great logistical challenges, but actions like this one contribute to the companies' competitive advantage," he highlighted.
Scheduled to be finished at the end of 2024, the port complex is designed to serve the most diverse sectors in the loading and unloading of containers, general cargo, including natural stones, vehicles, project cargo, solid, liquid and gaseous bulk, and offshore support. With a total area of more than 1 million square meters, the initial infrastructure of the terminal will be able to handle 300 thousand containers per year, already configured for area expansion and annual handling of 1 million containers at full operational capacity.
Strategic location
Located on highway ES 010, in the city of Aracruz, in the state of Espírito Santo, close to important consumer centers in the country, Imetame Porto Aracruz is located 3 km from the Vitória to Minas Railway. It will have a branch and a high-productivity railway reversing loop (reversing loops are mainly used in loading and/or unloading terminals, where the train arrives, loads and/or unloads and continues its journey without the need to maneuver to change the train's formation), in addition to being close to Vitória airport. The project is conveniently located, within the area of SUDENE [the Superintendency for the Development of the Northeast] and close to an area of 5 million square meters intended for a logistics and industrial platform.