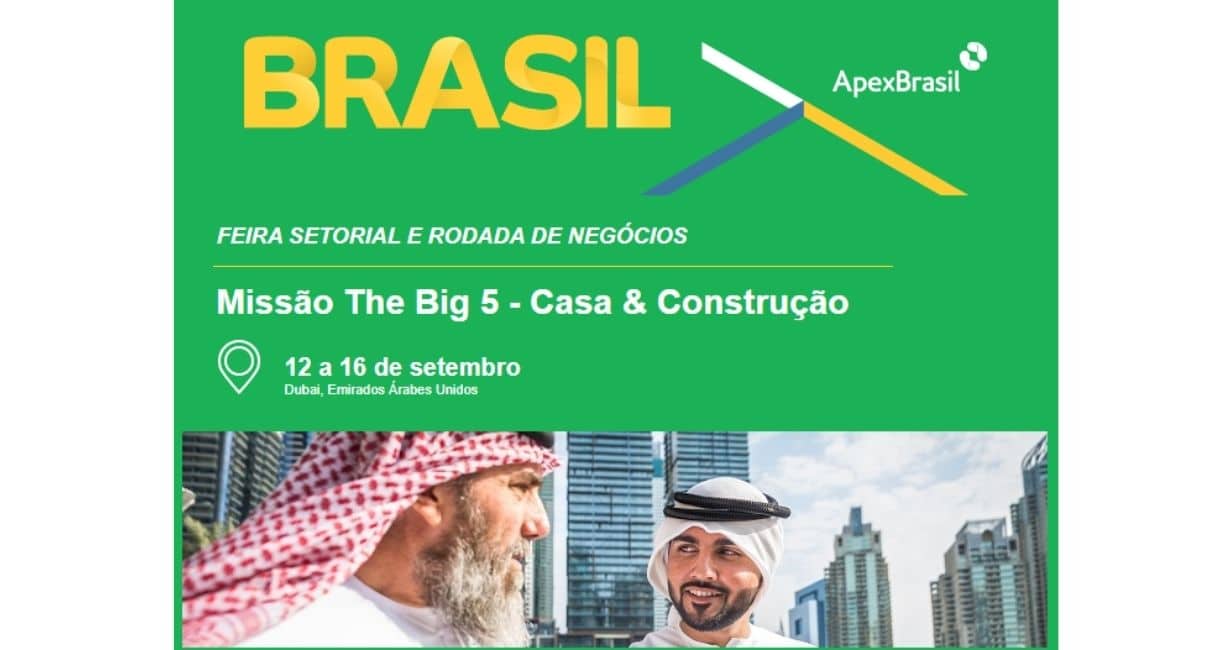 The Brazilian Trade and Investment Promotion Agency (Apex-Brasil) and the Ministry of Foreign Affairs (MRE) have extended until next Friday, June 25, the deadline for registration of exporting companies in the ornamental stone sector interested in participating of The Big 5 2021 Mission. The action, which counts on the support and participation of Centrorochas, the executing entity of It's Natural – Brazilian Natural Stone, is a great chance for companies to take advantage of the various opportunities that the Arab market presents.
The Big 5 mission, a fair for the home & construction sector that involves the segments of furniture, lighting, stone, marble, granite, ceramics and articles for the kitchen and bathroom, as well as materials for construction in general, will consist of two days of prospective visit to the fair, a business roundtable with local buyers and a seminar presenting the main existing business opportunities in the region. In addition, there will be technical visits and visits to local buyers who cannot participate in the roundtables, as a way of ensuring the best use of commercial contacts during their stay in the United Arab Emirates.
The Apex-Brasil business missions are part of the strategic actions carried out by the Agency and aim to stimulate Brazilian foreign trade and increase the country's exports. Participate and expand your business in one of the most promising markets in the world.
To check the rules for participation and programming of the event, visit: https://bit.ly/2TRueuI . Registration until this Friday, June 25th.
The Big 5 Mission – Home & Construction
Date: September 12th to 16th
Location: Dubai, United Arab Emirates
Official website: https://www.thebig5.ae/