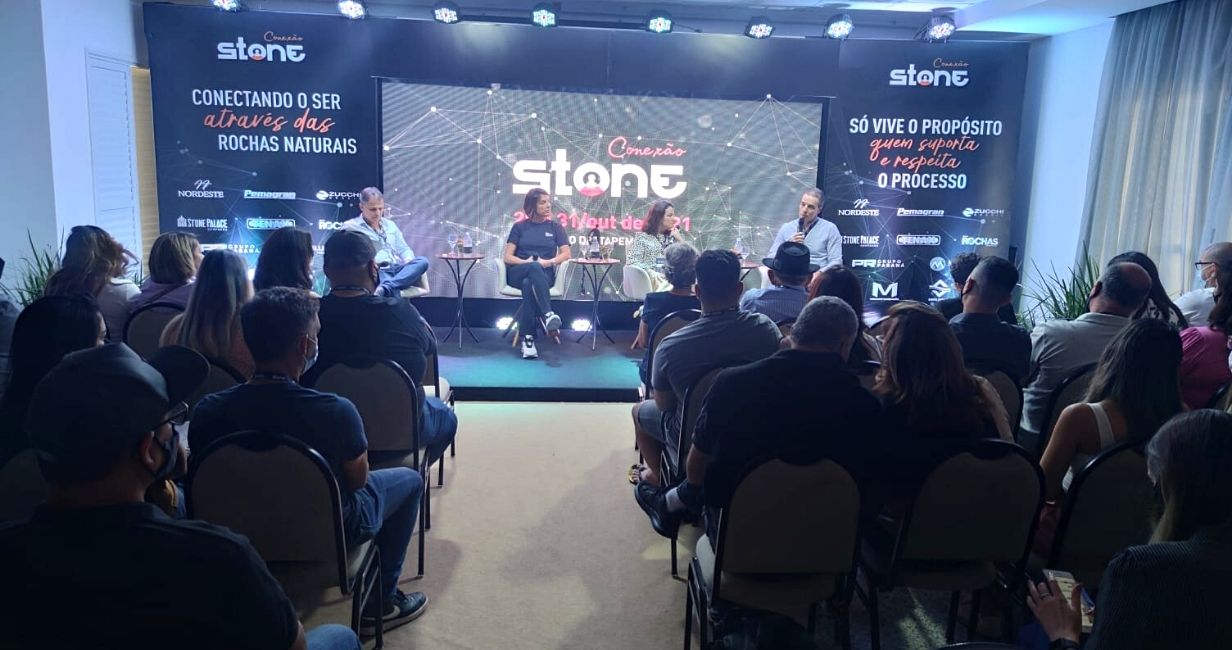 Marble makers from all over Brazil and one from Cape Verde gathered at the Stone Connection, held in the southern region of Espírito Santo from October 27th to 31st. The president of Centrorochas, Tales Machado, participated in the Panel with Entities from the Stone Sector, on the 29th, alongside the president of Sindirochas, Ed Martins, and businesswoman Renata Malenza, with mediation by Katiane Passos, businesswoman and organizer of the event.
The Stone Connection brought together, in Cachoeiro de Itapemirim, marble factories with the intention of sharing their experiences and knowledge, debating and presenting new strategies for business, the future of professions and education, boosting their businesses.
"Moments like this are uniquely rich for the segment. They also serve to direct the work of entities such as what companies need", said Tales Machado. "The event was wonderful. I am very happy to see initiatives like this where values are added for the common good", added Ed Martins.
The event was organized by businesswoman Katiane Passos, who has been working in the natural stone segment since 1994. In addition to her routine as a businesswoman at the head of Nordeste Mármores, Katiane leads the Stone Woman group, with more than 130 women marble workers.