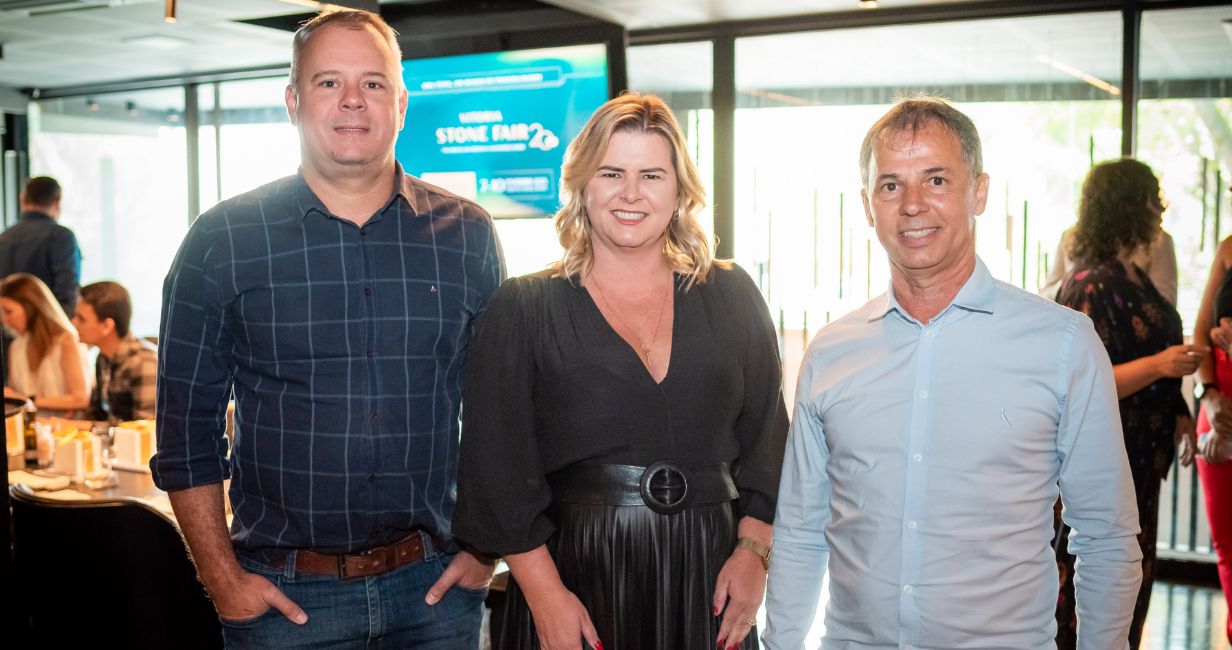 The general manager of Centrorochas, Giovanni Franchischetto, participated on January 26 in the launch of the 2023 edition of Vitoria Stone Fair for the Espírito Santo press. The meeting took place at the Balthazar restaurant, in Vitória.
The news about the event, which will take place from 07 to 10/02, were shared by the CEO of Milanez and Milaneze, Flávia Milaneze, by the manager of the national association of the stone sector and by the president of Sindirochas, Ed Martins.
Stone Fair is promoted by Sindirochas and Cetemag and supported by Centrorochas. In 2023, commemorative edition of 20 years, the event should receive more than 18 thousand visitors, including buyers, architects, designers and construction market professionals, from more than 60 countries.
Registration for visiting the fair is now open: https://vitoriastonefair.com.br/