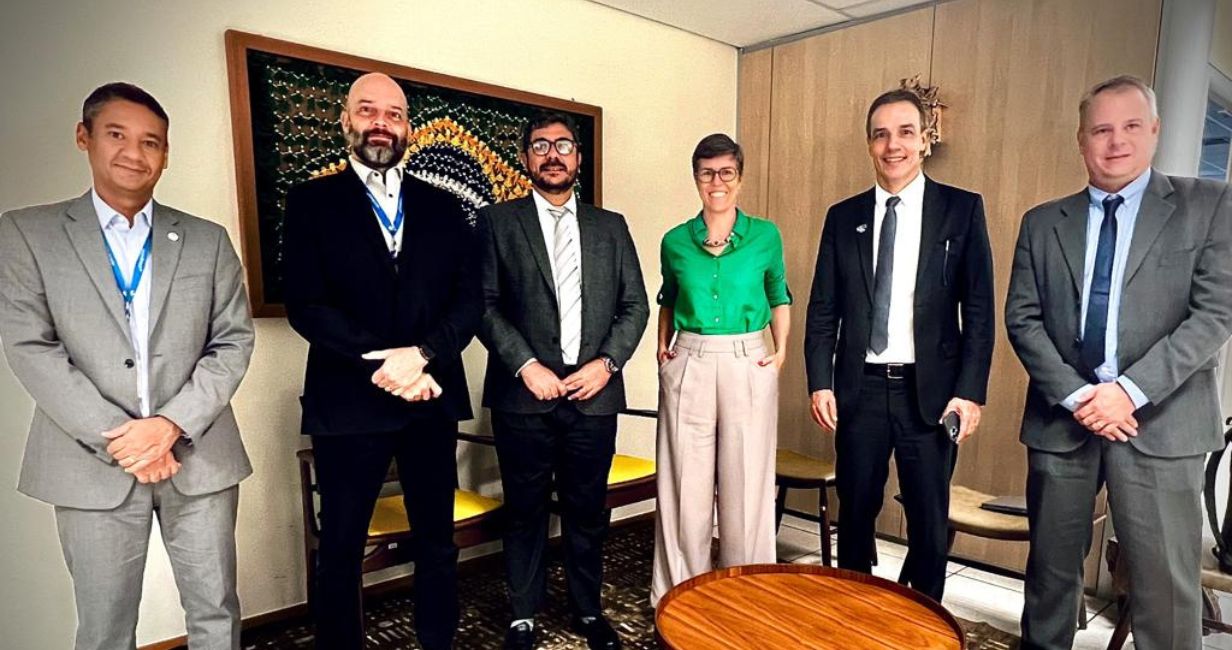 In an attempt to further promote interaction, synergy and the search for benefits for companies in the industry, the president of the Brazilian Center of Natural Stones Exporters (Centrorochas), Tales Machado, participated in an institutional meeting at the Brazilian Trade and Investment Promotion Agency (ApexBrasil), with business director Ana Paula Repezza. The meeting took place on July 19, in Brasília.
Accompanied by the manager of the organization, Giovanni Francischetto, Machado presented the results of the actions carried out in 2023 by Centrorochas through the program It's Natural – Brazilian Natural Stones, in the United States, China, Italy and Brazil. He and the director also discussed the work plan with ten relevant actions that will be implemented in the second half of 2023, with activities to be carried out in Mexico, the United States, Dubai, Italy and Brazil, in addition to market studies geared towards Portugal and Australia. Machado also presented new proposals that are under development. All actions aim to promote Brazilian natural stones globally.
"In each action, the companies supported by the sectorial project went through incredible experiences and promoted Brazilian natural stones in different ways; whether at fairs and events such as Coverings, in the United States, Xiamen, in China, or the Milan Design Week, in Italy, or in actions focused on the specifiers of our materials, as is the case with Bond Events, held in the United States, where we had the opportunity to talk about the Brazilian diversity to a select audience of architects who design works all over the world," the president of Centrorochas highlighted.
It's Natural – Brazilian Natural Stone is an export promotion program developed by Centrorochas in partnership with ApexBrasil. The program aims to encourage and increase exports of Brazilian natural stones, through a set of strategic internationalization actions with actions geared towards promotion, strengthening of the image and development of the industry in the global market.