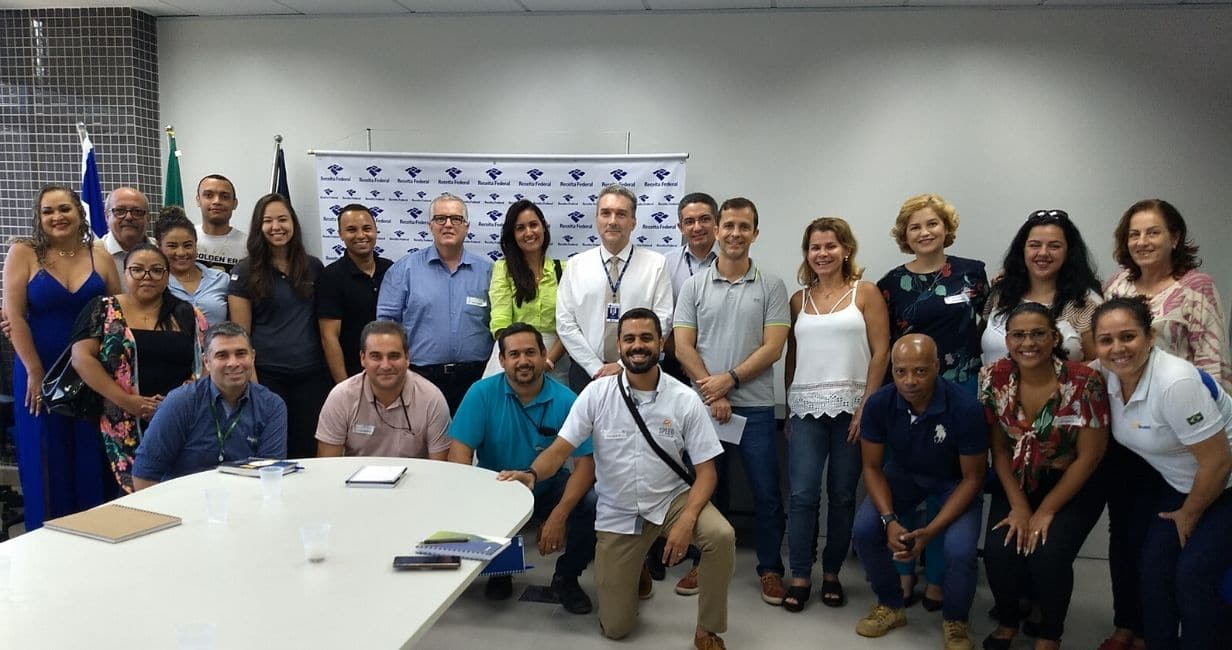 The Working Group (GT) created to monitor the definitive replacement of early shipments for normal shipments in the dispatch of blocks met this Wednesday, February 19, with the Customs of the Port of Vitória to evaluate the changes after the adjustment in the system . The closing meeting took place one year after the GT formation, which is composed of representatives from Centrorochas, Sindirochas, port terminals, shipowners, export companies and customs brokers. After the transition from DU-e, the team evaluated the changes as positive.
The way in which the matter was handled by Customs was highly praised by the Group. The executive of entities in the stone sector, Celmo de Freitas, reinforced the importance of dialogue in the pursuit of continuous improvement. "The exchange of information is essential for the development of any economic activity and the way in which this change was guided by the federal agency is proof of this.", he celebrates.
The GT, however, will not be undone as new situations may occur and require a new call from Customs. The two entities in the stone sector will continue to closely monitor all processes and remain available to their associates.
Migration to the new block dispatch modality (from early DU-e to normal DU-e) took place on October 21st and followed a period of adjustments until December 31st of last year. During this period, specific cases were treated as exceptional by an internal Customs team designated for these assessments.
The closing meeting took place at the Federal Revenue headquarters, in Vitória, and brought together the tax auditor of the Federal Revenue of Brazil and ALV/VIT Delegate, Fabrício Betto, the tax auditors Douglas Coutinho and Paulo Flores, the executive of Sindirochas and Centrorochas, Celmo de Freitas, and the superintendent of Centrorochas, Alessandra Bertolani.