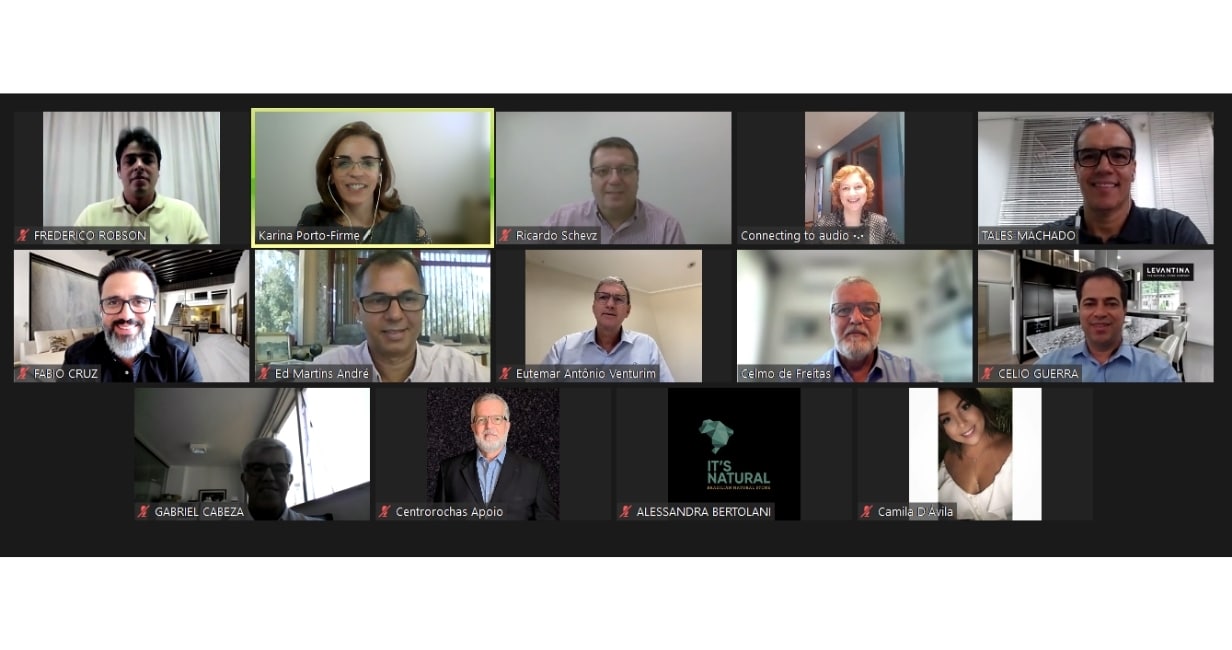 In his last official agenda as president of Centrorochas, Frederico Robison, headed this Monday, July 26, the Ordinary General Assembly (AGO) for the entity's accountability during the 2020 financial year.
After presenting the balance sheet and financial statements, the effective members present, with voting rights, unanimously approved the accounts for the 2020 financial year. The report of the actions carried out throughout last year was also presented and validated by those present.
Contribution companies
At the end of 2020, 30 companies associated with Centrorochas committed and are making, as scheduled, a financial contribution for the preparation and development of the initial activities of the sectoral project signed in May with Apex-Brasil.
The assembly of associates counted, among other businessmen, with the participation of the vice-president of the entity, Fabio Cruz, and the president-elect, Tales Machado. At the end of the meeting, Frederico Robison thanked all the businessmen for their trust and support during his tenure and wished the president-elect success. The inauguration ceremony of the new management will take place on August 9th.