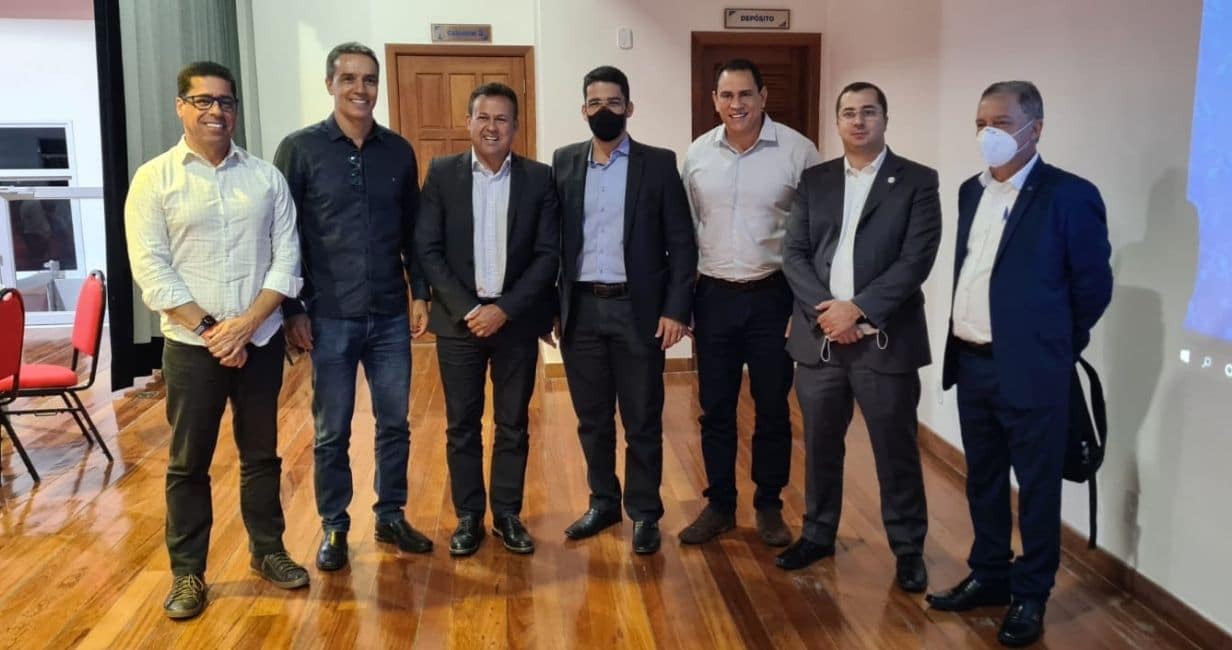 As vice-president of Findes, the president of Centrorochas, Tales Machado, participated this Thursday, September 23, in the public hearing held by the Center for Studies and Strategic Debates of the Federal Chamber (CEDES). The meeting brought together representatives of the Federal Government, the National Congress, the State Government, the Legislative Assembly, municipalities in the southern region of Espírito Santo, in addition to the business segment and civil society, in Cachoeiro de Itapemirim.
Federal deputy Josias da Vitória, president of CEDES, explained that the event took place in the municipality, as Cachoeiro is a hub in the region, where the productive arrangement of ornamental stones stands out.
Tales Machado, who is also vice-president of Sindirochas, was one of the speakers at the meeting. In his participation, he highlighted the representativeness of Espírito Santo and the southern region for the entire national and international segment. "Cachoeiro is the leading city in Espírito Santo in terms of production and the second largest exporter in Espírito Santo", he said.
Governor Renato Casagrande, Mayor of Cachoeiro de Itapemirim and President of the Association of Municipalities of Espírito Santo, Victor Coelho, Program Director of the Ministry of Economy, Bruno Negris, and Director of the National Mining Agency (ANM), Guilherme Santana , were the other guest speakers.