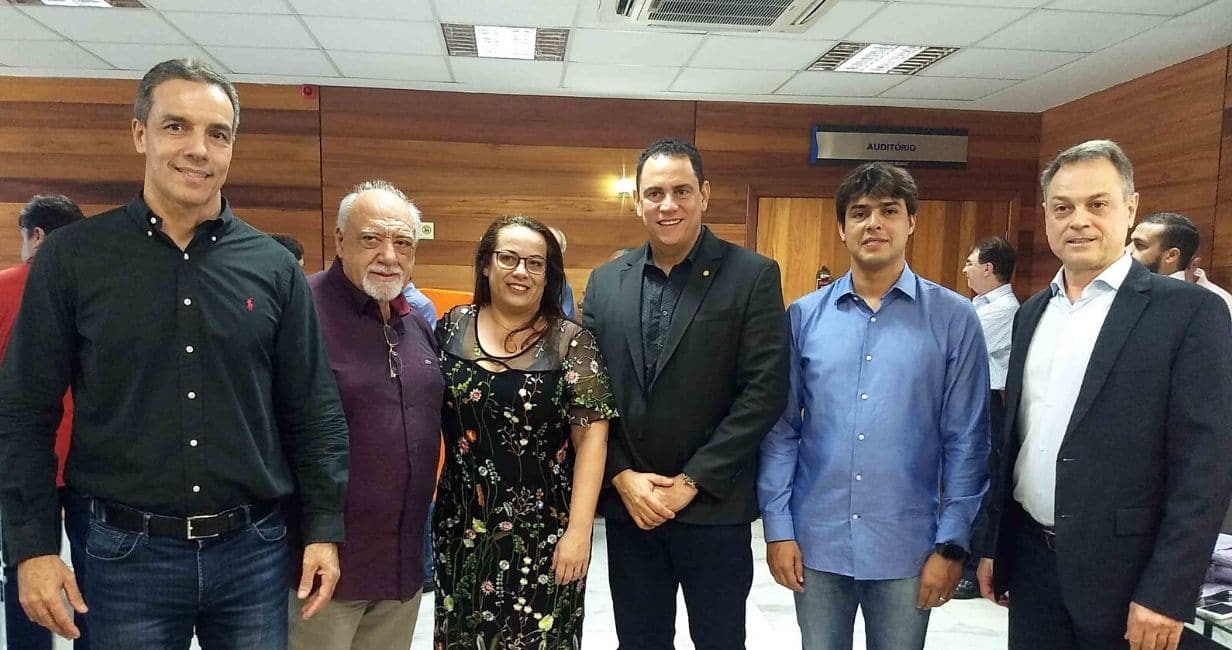 At the invitation of Centrorochas, Sindirochas and Anpo, the director of the National Mining Agency (ANM), Débora Tocci Puccini, participated in a chat with businessmen and representatives of several companies in the ornamental stone sector last Friday, 13 December, at Findes, in Vitória.
The representative of the Mixed Parliamentary Front for Mining and coordinator of the Capixaba Bench, federal deputy Josias Da Vitória, participated in the event alongside the presidents of the organizing entities: Frederico Robison (Centrorochas), Tales Machado (Sindirochas) and Mário Imbroisi (Anpo). On the occasion, the parliamentarian expressed the importance of maintaining the ANM Regional Management in the state, in addition to highlighting the importance of Sindirochas as a representative and interlocutor of the Capixaba dimension stone sector. Also at the meeting were Abirochas counselor Armando Sousa, Barra de São Francisco mayor Alencar Marim and ANM regional manager Renato Mota.
Attentive to all items, businessmen were very participatory. Among the subjects discussed were the digital protocol, CFEM, User Guide, other difficulties in the sector and the reduction of bureaucracy in actions to further boost this important segment for the economy of Espírito Santo.
Click here and access the material used for the presentation by the director of ANM.