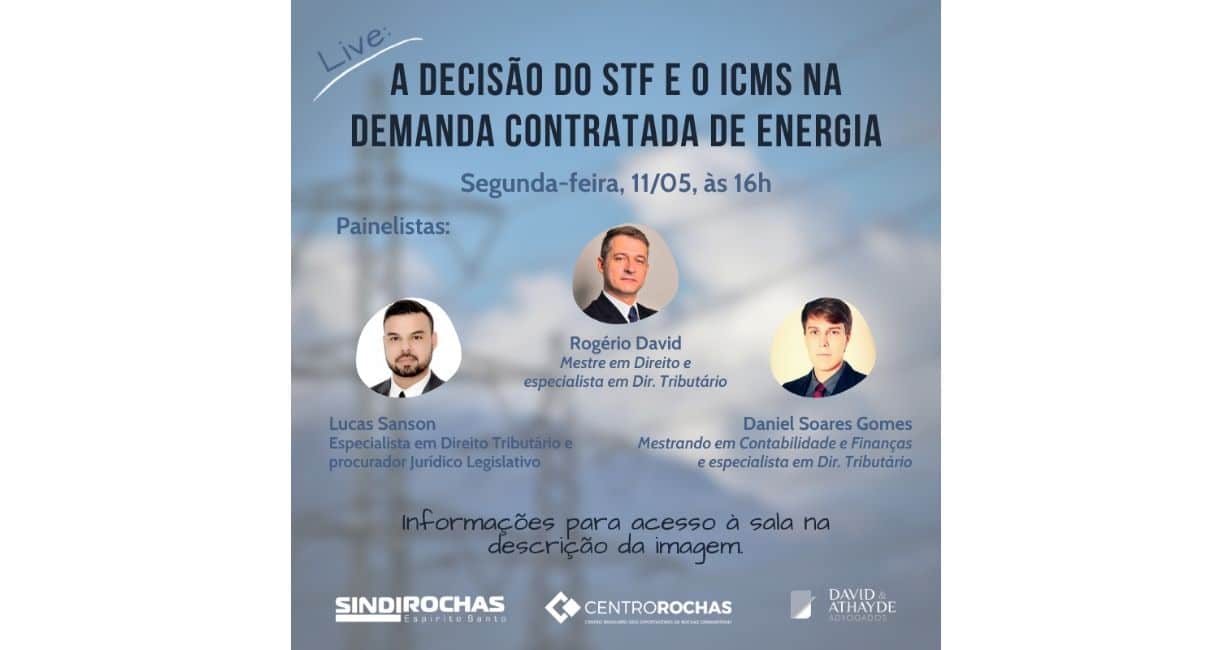 Centrorochas, Sindirochas and David & Athayde Advogados will hold a live next Monday, 11th, at 4 pm, on the decision of the Federal Supreme Court (STF) that ICMS is not applicable on contracted demand for energy, but only on that actually consumed .
The topic will be conducted by specialists in tax law, Rogério David, Lucas Sanson and Daniel Soares Gomes. Entrepreneurs from the ornamental stone sector and those interested in the subject may participate.
The broadcast will take place via the Zoom platform, check out the information for access below.
Live: "The decision of the STF and the ICMS on contracted energy demand"
Day: 5/11, Monday
Time: 4pm
Transmission via the Zoom platform:  https://zoom.us/j/92224643366
Meeting ID: 922 2464 3366
(the room will open at 3:50 pm)