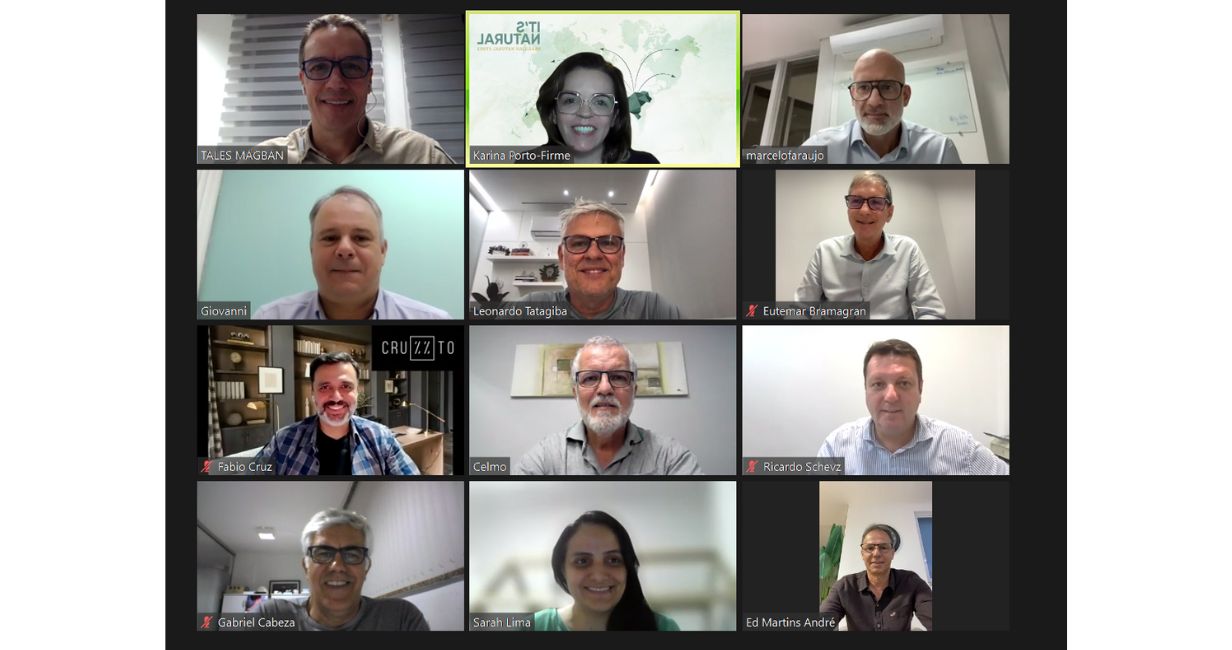 Led by the president of Centrorochas, Tales Machado, the counselors of the organization participated in a regular meeting held on July 25. The establishment of an agenda that will make it possible to draw up strategic guidelines for the national stone industry was discussed in the meeting, among other issues.
Check out some of the topics under discussion in the meeting, which was attended by the vice president of the organization, Fabio Cruz, and was led by its executive director, Giovanni Francischetto:
 – Strategic guidelines for the sector
An event that will bring together the main leaders of the national stone industry to jointly outline strategic guidelines for the Brazilian segment is being organized. Details will be released soon.
– Natural Stone Day
The leadership of Centrorochas has been arranging the visit of a group of entrepreneurs from the national stone sector to the headquarters of ApexBrasil, in Brasília. The meeting will aim to further promote interaction, synergy and the search for benefits for companies in the industry.
– Meetings in Brasília
The counselors were updated on meetings the president of the organization attended in the country's capital. For example, the meeting with the new Secretary of Geology, Mining and Mineral Processing, Vitor Saback, and the directors of the National Mining Agency (learn more here: link to the article on the meeting); and a visit to ApexBrasil, with a meeting with business director Ana Paula Repezza (learn more here: link to the article on the meeting).
– Sectorial project
The schedule of the actions planned for the second half of this year, to be carried out through It's Natural – Brazilian Natural Stone, the export promotion program developed by Centrorochas in partnership with ApexBrasil, was presented. They are: Individualized support; Negotiation meetings – Mexico 2023; Cachoeiro Stone Fair (Image Project and the Brazil Export Program); Study on Australia; Study on Portugal; Preparatory seminar on Italy; Marmomac (with parallel institutional events, lectures); Sustainability workshop; Bond Arc US; Fortaleza Stone Fair (Booth and Buyer Project); and The Big Five.
In addition to the aforementioned events, the second half of the year will also mark the beginning of processes to organize actions that will take place in early 2024, namely: Vitoria Stone Fair; KBIS; Xiamen; Coverings and FuoriSalone, for example).
– Budget
The general manager of Centrorochas, Giovanni Francischetto, presented the cash flow forecast for 2023, stating that after the budget imbalance caused by Coverings 2023, explained during the Board Meeting on March 29, 2023, Centrorochas devised numerous contingency and cost reduction strategies, resulting in savings of 36.6% in expected current expenses. This economy enabled a partial recovery, allowing for a prospective cash balance for the end of 2023, with the perpetuity of contingencies and reduced promotion of actions.