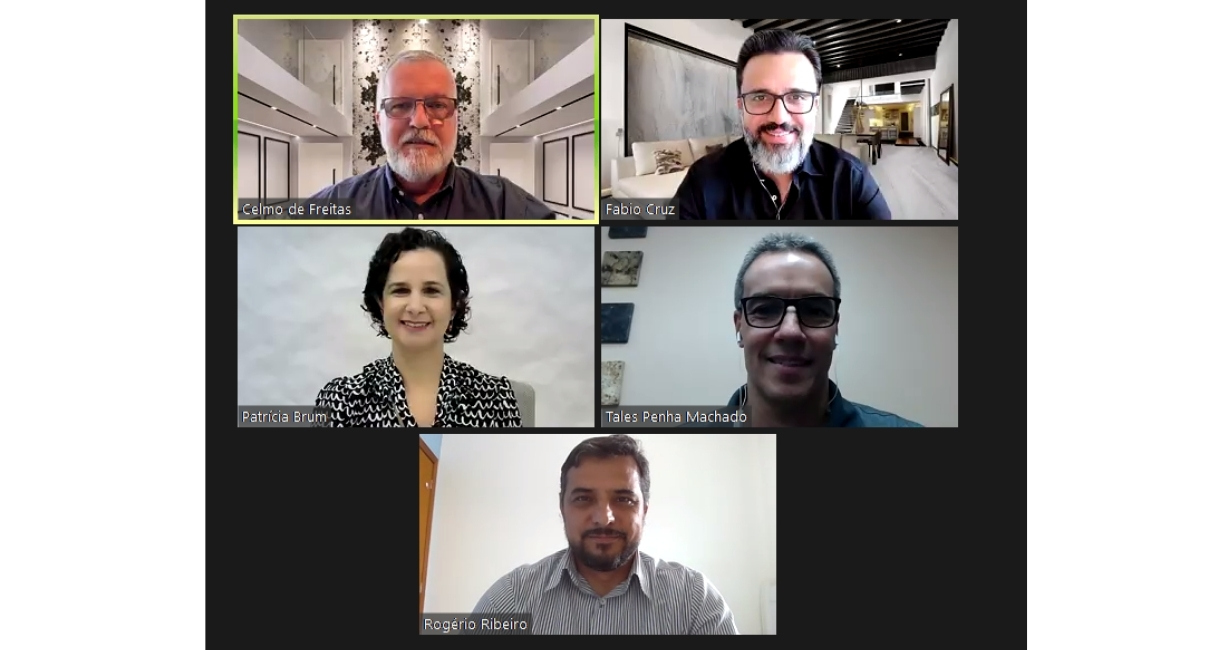 Brazil's main customer in the commercialization of ornamental stones, the United States has a complex legal system that generates many doubts for exporters during commercial relations. Attentive to the needs of the segment and focused on presenting valuable content, the Brazilian Center for Ornamental Stones Exporters (Centrorochas) held the webinar "How to be effective in legal collection in the USA" on July 14th.
The event, the first of a series that is being programmed in partnership with one of the largest law firms in the United States, Snell & Wilmer provided, to the approximately 80 subscribers, clarifications on how the local legal system directly interferes in commercial relations. "Here in the United States there is no centralized body to suspend the importer's credit, but that does not mean that the exporter cannot recover pending receipts. What he needs is to understand what these features are before doing the export. This is the only way to effectively protect your rights in an eventual commercial dispute", clarified lawyer Patrícia Brum, specialist in representing companies in international commercial disputes, who was invited to speak on the subject.
The president-elect of Centrorochas, Tales Machado, participated in the opening of the event, alongside the vice-president, Fabio Cruz, and the executive director, Celmo de Freitas, and highlighted the importance of the theme for Brazilian businessmen.
The US legal system is basically made up of three areas:
– the so-called 'small claims court' where shares valued up to $10,000 are traded. In it, the procedures are simpler, through a form and virtual process, with the company itself representing itself, without the need for a lawyer;
– another, whose shares consider values up to 25 thousand dollars. In this case, the presence of a lawyer is required;
– and a last one that involves disputes with amounts above 25 thousand dollars.
Another peculiarity of the country is that each action must take place in the city or state of the importer. With its sales scattered across several states, the Brazilian ornamental stone sector encounters great difficulty in billing processes. In addition, the states that form the US may be governed by different conventions. It is up to the exporter to study the local laws before the sales process to try to surround himself with favorable arguments in a possible legal dispute.
"The first point that the exporter must check is whether the state in which he maintains a commercial relationship adopts article 2-207 of the Code of Commerce (UCC – Uniform Commercial Code (UCC), if not, the local rules for commercial disputes will have as based on Common Law", explained the lawyer.
After detailing the US collection situations, pointing out advantages and disadvantages that need to be analyzed by exporting companies, Patrícia evaluated two cases of companies in the stone segment and responded to the various interactions that arrived via chat.
A few days ago, the lawyer wrote an exclusive article for the Centrorochas website, indicating the three main characteristics of the US legal system that every Brazilian exporter should know. Check it out: https://bit.ly/36CI6fC
To review the webinar in full, visit: https://youtu.be/nevICOWkQ7c