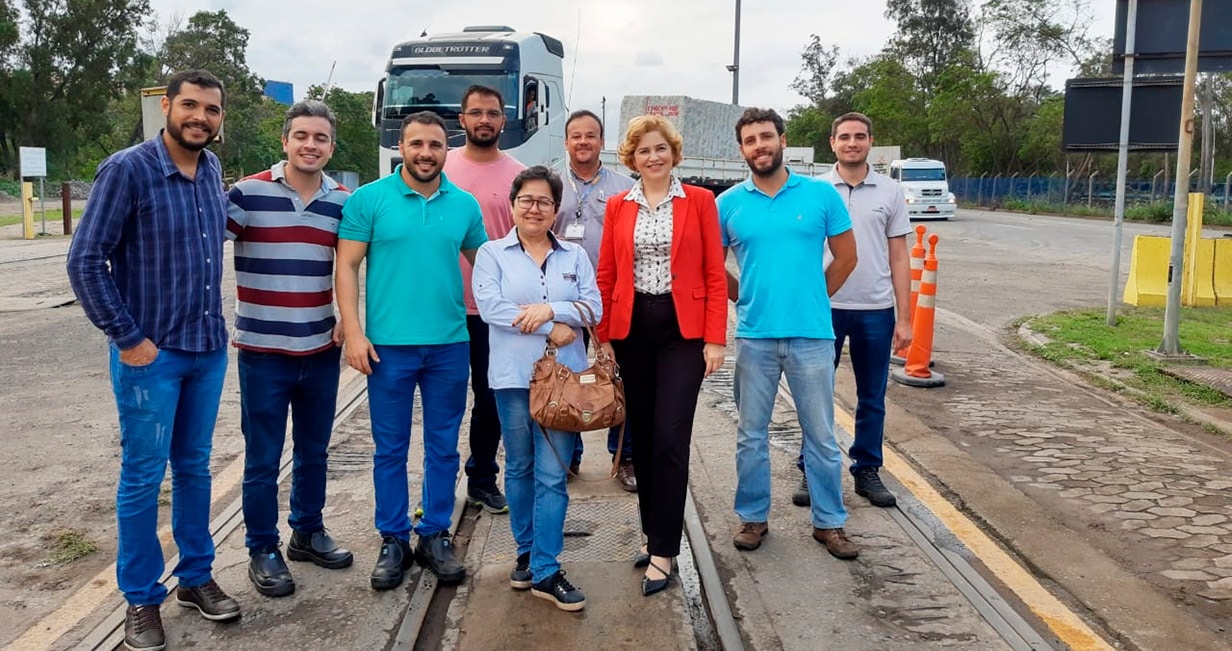 Part of the members of the DU-e Working Group (GT) went to the field this Wednesday, September 25th, to monitor the weighing of a granite block at TPS/Gerdau. In addition to witnessing how the scales were weighed, they saw, in practice, the exchange of information between the exporter, the port terminal and the shipowner. In the coming days, the group will meet again with Customs, with representatives of the terminal and the trustee to explain the processes.
Another result of the technical visit will be the holding, soon, of a workshop involving the TPS/Gerdau, the BSS (owner) and the trustee to clarify the processes.
Participating in the visit were representatives from Centrorochas, Gerdau, Brasigran/Corcovado and the trustee of TPS.