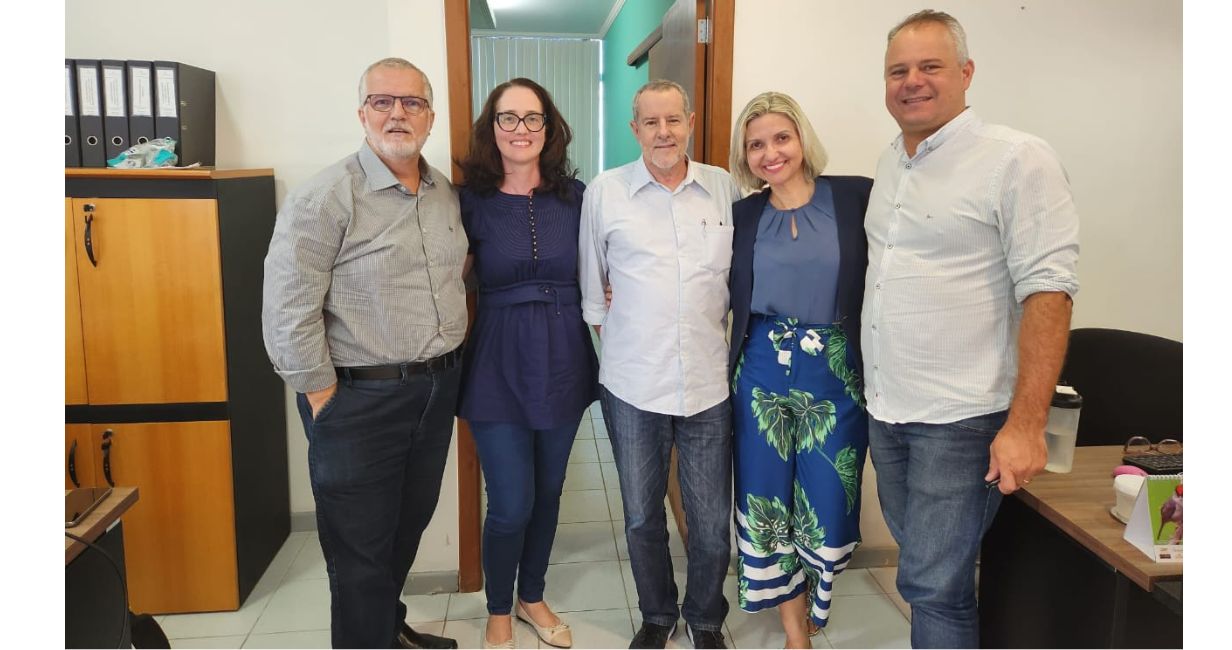 Centrorochas, Sindirochas and representatives of the Espírito Santo Export Qualification Program group (PEIEX-ES) held a meeting on January 31, in Vitória. The purpose of the agenda was to strengthen the relationship between the entities and the institution.
The executive director of Centrorochas, Celmo de Freitas, the entity's general manager, Giovanni Francischetto, and the person responsible for the relationship area, Fabíola Gonçalves, participated in the meeting. Representing the PEIEX-ES (Export Qualification Program) in Espírito Santo were the monitor Francisco Ramaldes and the extension technician, Arelice Pessim.
PEIEX is an Export Qualification Program offered by the Brazilian Trade and Investment Promotion Agency (ApexBrasil) for companies from different sectors to start or improve (if they are taking the first steps) the export process in a planned and safe way . It offers companies, free of charge, technical guidance on the improvements that the organization must implement to commercialize products and services in the international market. In Espírito Santo, the program is currently being conducted by the International Business Center linked to Findes.
In time, Centrorochas works in partnership with ApexBrasil in the execution of the sectoral project It's Natural – Brazilian Natural Stone, a project that aims to stimulate and increase exports of Brazilian ornamental stones, through a set of strategic actions of internationalization with promotion actions , strengthening the sector's image and development in the world market.