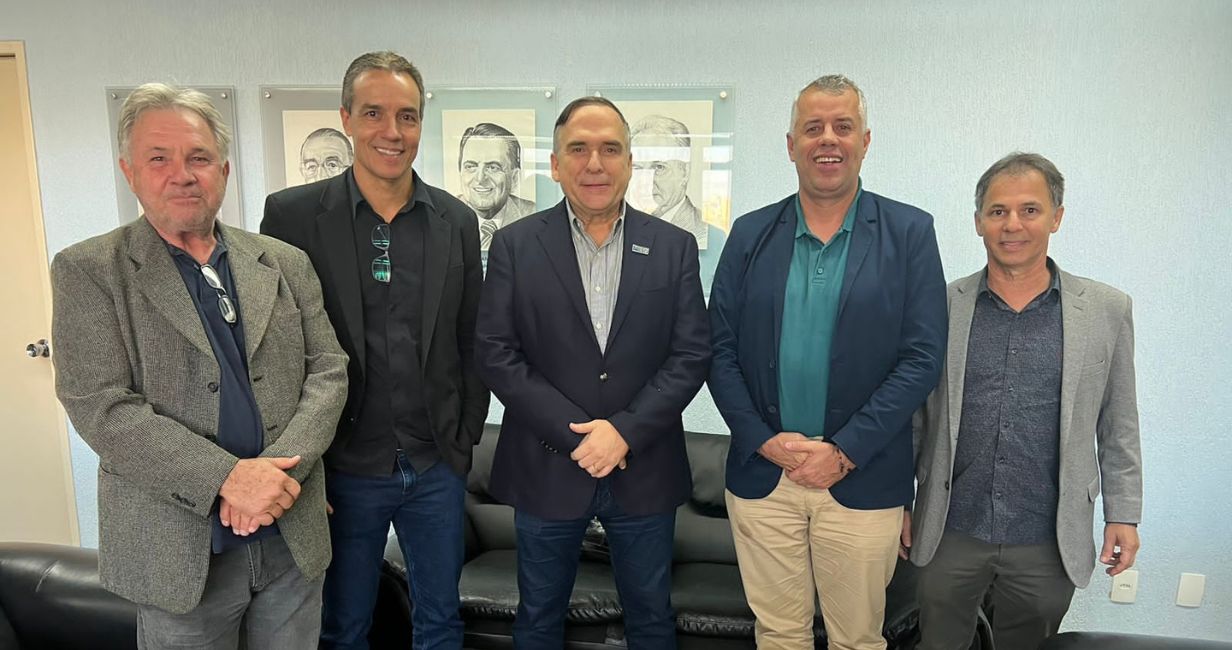 The president of the Brazilian Center of Natural Stone Exporters (Centrorochas), Tales Machado, participated in the meeting of the Thematic Council of Mining (COMIN) of the National Confederation of Industry (CNI), on June 26, held in Goiânia, Goiás. The entrepreneur represents the Federation of Industries of Espírito Santo (Findes) in the council whose leader is the president of the Federation of Industries of the State of Goiás (Fieg), Sandro Mabel.
The capital was chosen to host two important industry events, from June 27 to 29: the 8th National Meeting of Medium and Small Mining and the 2nd edition of Brasmin – Mining Industry Fair. Opening the agenda of the week, the COMIN meeting was attended by the federal deputy Evair de Melo, the president of the Union of Industries of Ornamental Stones, Cal and Limestones of the State (Sindirochas), Ed Martins, the director of the entity and businessman capixaba, Atílio Travaglia, among other political and industrial leaders.
Tales Machado stressed the importance of acting as a sector representative in the national council. "It is with satisfaction and a lot of responsibility that I represent the stone sector in the CNI Mining Council. This effective chair naturally creates a space so that the challenges, bottlenecks can be presented and still show the evolutions of the productive arrangement of stones", he highlighted.
The Mining Council discussed issues such as mining financing in Brazil (Invest Mining Network), structuring and strengthening of the National Mining Agency (ANM), mineral resources inspection fee (TFRM), mining law as a guarantee, CFEM regulation (financial compensation paid by mining companies to the Union, the States, the Federal District and the Municipalities for the economic use of mineral resources in their respective territories), among others.
Cachoeiro Stone Fair 2023
In time, the president of Sindirochas, Ed Martins, and Centrorochas, Tales Machado, reinforced the invitation to the president of Comin, Sandro Mabel, to participate in the 34th Cachoeiro Stone Fair, the largest natural stone business showcase of the sector in Latin America, that is taking place from August 22 to 25, in Cachoeiro de Itapemirim – ES.
With the theme "Put your foot in the future", the fair aims to inspire visitors to expand their thinking, interact and learn about innovations, trends and technologies used in the Brazilian ornamental stone sector. During the four days of the event, the main innovations in machines, products, inputs, services and all the diversity of Brazilian stones will be presented first hand.