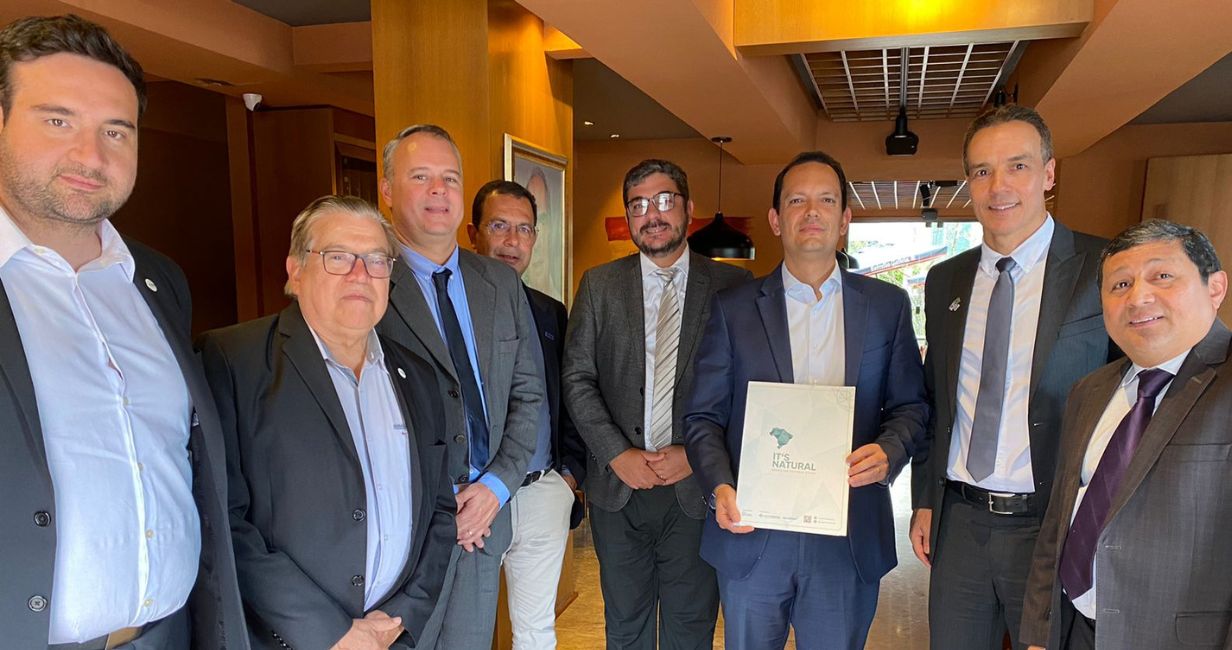 The president of Centrorochas, Tales Machado, participated in a meeting with the new Secretary of Geology, Mining and Mineral Processing, Vitor Saback, on July 19, in Brasília. On that occasion, the leader of the organization that represents the Brazilian natural stone industry reissued old demands from the segment.
Saback was appointed to the position by the Ministry of Mines and Energy (MME) in May. "Our first face-to-face gathering was excellent. In addition to the secretary, the board of ANM (the Brazilian National Mining Agency) also attended the meeting. As a sectorial representative, I had the opportunity to present the key demands of the industry, which are already being faced; yet, the new secretary needs to be aware and understand them," Machado said when citing the items he put forward: the limitation imposed by the decree that regulates the mining code to a single renewal of the usage permit and the streamlining of the collection of the tax CFEM [Financial Compensation for the Exploration of Mineral Resources].
Some of the directors of the National Mining Agency supported the claims. They attended the meeting along with the general manager of Centrorochas, Giovanni Franciscchetto, and the legal advisor for environmental issues and mining law, Victor Athayde.
Also during the meeting, Tales Machado reinvited the new secretary Vitor Saback to visit Cachoeiro Stone Fair, the largest business showcase in the Brazilian stone market, which takes place from August 22 to 25, in the city of Cachoeiro de Itapemirim, in the state of Espírito Santo. Organized by Milanez & Milaneze, a company of the Veronafiere Group, the fair is promoted by Sindirochas [Employers' Association of Natural Stone, Lime and Limestone Companies] and Cetemag [Technological Center of Marble and Granite], with the support of Centrorochas. It is sponsored by the cooperative bank Sicoob. The event displays a large sample of the greatest geodiversity in the world.
"In addition to the opportunity to see the diversity of the industry up close, with the numerous materials on display at the fair, during this visit, he will have the opportunity to get to know a company, see how it works from extraction to processing, learn about the equipment and all the technology used in the segment today," Machado explains. He adds that, during the visit, the secretary will also have the chance to get to know waste treatment units. "We are constantly concerned with sustainability issues and we want to show him a waste treatment unit and licensed deposits. The sector carries out several actions related to ESG and aims to show everything that is being done," he added.