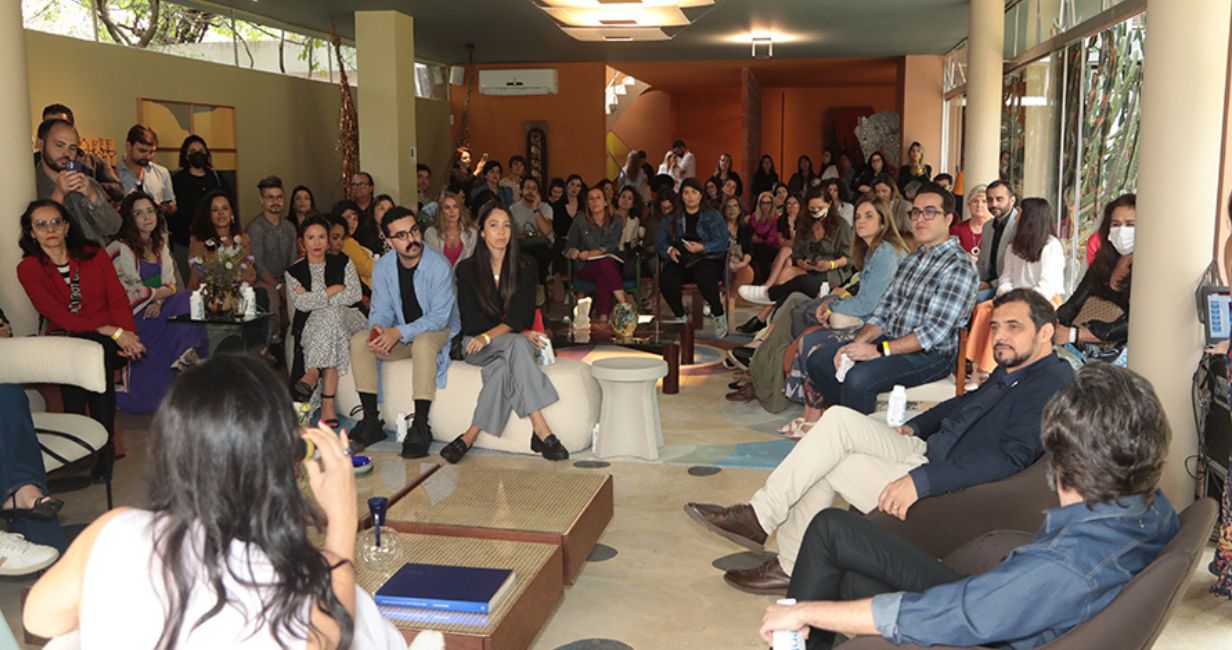 Centrorochas and Vitória Stone Fair were present at the 8th edition of the Casa Vogue Experience 2022, a show that took place in a 764 m² residence built in the 1950s, in São Paulo. On November 25, the national entity, in partnership with the largest ornamental stone fair in Latin America, invited architect and urban planner Vivian Coser to bring the highlight of Brazilian natural stones to the event.
The professional spoke about "Biophilia and sustainability from the use of Brazilian natural rocks, from the building to the furniture", emphasizing how the use of these materials is sustainable. According to the architect, the rock is less polluting than synthetic materials, it generates less waste and the longevity of the stone is impressive. She also added that those who do not use it now will have to renovate the entire house in the future to adapt.
On the occasion, Centrorochas project manager, Rogério Ribeiro, highlighted that architects will soon have access to material that will facilitate understanding of the products worked on in the sector. "We are preparing material, a simple table, as the sector often does not have an easy understanding of how these products can be worked".
The lecture was mediated by the journalist and content director of Casa Vogue magazine, Guilherme Amorozo, with the participation of the CEO of Milanez and Milaneze, Flávia Milaneze. Centrorochas communication advisor, Karina Porto Firme, was also present at the event.