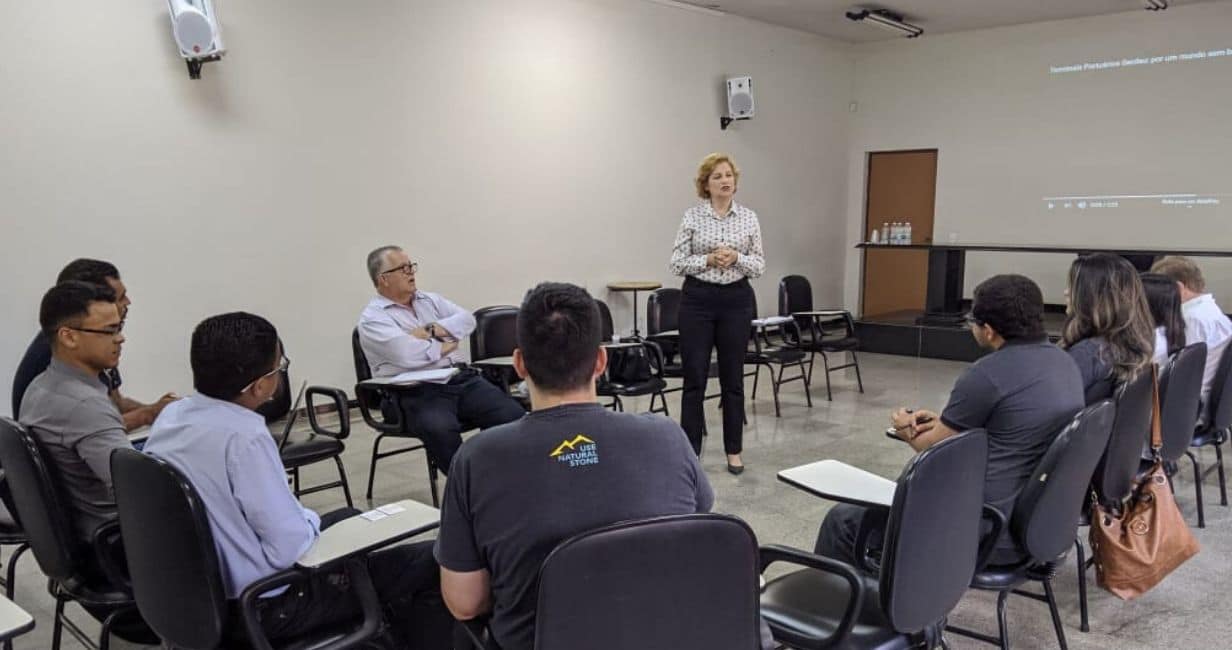 The executive of Centrorochas and Sindirochas, Celmo de Freitas, and the superintendent of the association of exporters, Alessandra Bertolani, received on Wednesday, February 5th, representatives of G2L Logística, a company specializing in road transport and one of the national leaders in the segment.
The meeting took place at Sindirochas, in Cachoeiro de Itapemirim, and was attended by representatives of four traditional companies in the stone sector in the southern region of Espírito Santo. The objective was the exchange of experiences between customers and suppliers, aiming at the possible construction of beneficial alternatives that increase the competitiveness of the sector.
G2L offers dry cargo transport services (blocks and sheets, among other products), monitoring, tracking, also relying on innovative technology, the G2L application, which allows quick location and activation of vehicles/professionals to meet the needs of companies.