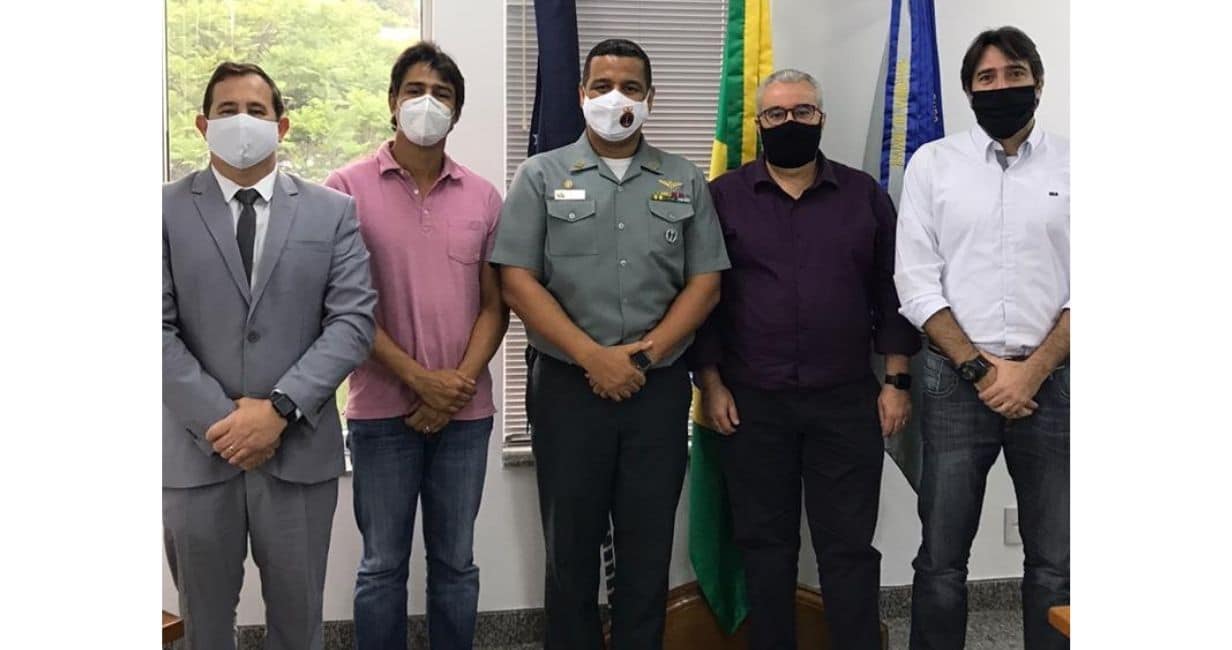 The expansion in the schedule of maneuvers with container ships will be positive both for the ornamental stone sector and for other segments. Theme was discussed with the commander of the Capitania dos Porto do Espírito Santo / Brazilian Navy, this Wednesday, 04.
The president of Centrorochas, Frederico Robison, and the 1st vice-president of Sindiex, Agnaldo de Assis Martins Junior, met this Wednesday, November 4th with the commander of Sea and War of the Captaincy of the Ports of Espírito Santo/Navy of Brazil, Washigton Luiz Paula Santos, seeking support for the release of night maneuvers with container ships in the access channel of the Port of Vitória. With the solution of this obstacle, the entities hope that cargo ship operations will be allowed for 24 hours; today, there are restrictions on entering the Vitória channel at night. The expansion in maneuvering hours will increase cabotage and long-haul routes for the State, bringing a reduction in transit time for goods and lower freight costs for importers and exporters, generating greater competitiveness for companies to operate more cargo through Espírito Santo .
The meeting also had the participation of the Coordinator of the Logistics Committee of Sindiex, Breno Sasso and the representative of the technical team of Federal Deputy Josias da Vitória, Dionísio Balarine.
The port complex of Espírito Santo is of paramount importance for the economy of Espírito Santo and has important differentials, such as a privileged location, close to large urban and industrial centers, a chain of excellence specializing in support services for foreign trade, storage infrastructure, with three dry ports that together total more than 1.5 million square meters, part of which is bonded and with high investments in cutting-edge technology for handling, storage and warehouse of various products.
The State of Espírito Santo is the Brazilian leader in the export of ornamental stones, with the largest processing park and the largest production center of capital goods for the sector. In 2019, Espírito Santo accounted for around 82% of revenues and 76% of the physical volume of stone exports in the country.