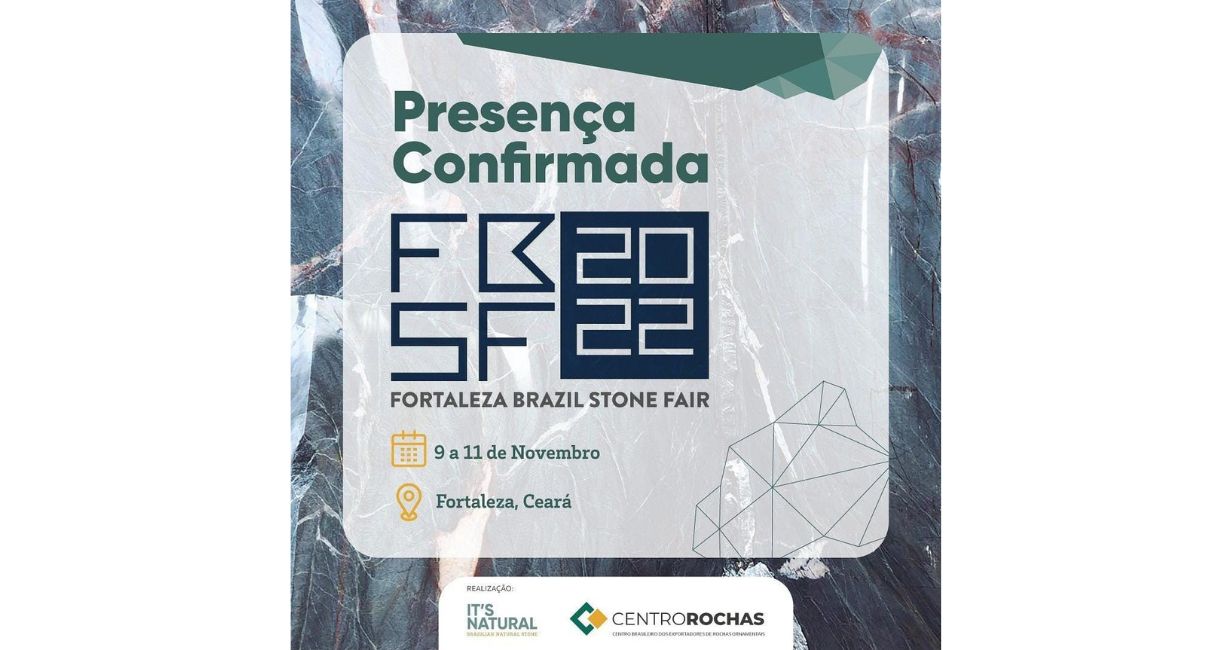 With an institutional stand created by designer Araciene Pessin, the Centro Brasileiro dos Exportadores de Pedras Ornamentais (Centrorochas) and It's Natural – Brazilian Natural Stone will be present at the Fortaleza Brazil Stone Fair (FBSF), which will take place on November 9th and 11th, at Ceará.
The space, designed exclusively for the fair, will be lined with rocks from companies supported by the sectorial project exalting Brazilian geodiversity. The environment, in contemporary style, made use of a rich composition of different tonalities of materials in different surface finishes, with pagination on the walls and floor, showing all the versatility in the applicability of Brazilian rocks.
In the idealization of the space, the designer from Aquila Stone Designer pointed out that the objective was to work with rocks with different surface finishes. "We achieved this using the waterjet cutting system, highlighting the geological diversity of Brazil and the processing capacity of Brazilian industries today", stressed Araciene.
In its 6th edition, the fair for granites, quartzites, marbles, limestones, laminated stones, machines, equipment and inputs for the production chain of ornamental stones and coatings should warm up the sector and expand synergy with architecture and civil construction professionals , design and decoration, valuing natural materials.
Part of the FBSF 2022 program is the celebration of 100 years of Brazilian natural stone, lectures by internationally recognized professionals, the 3rd Forum of IBRO – Brazilian Institute of Ornamental Stones and a tribute to the people who contributed to building the history of the sector. Great exhibitors are already confirmed.
The event is organized by the Marble and Granite Industries Union of the State of Ceará (Simagran), in partnership with IEL, Sesi, Senai, Fiec, CNI, Sebrae, institutional support from IBRO and promotion by Ikone.
6th Fortaleza Brazil Stone Fair
From November 9th to 11th, 2022 ⠀
Ceará Event Center⠀
Open accreditation: Fortalezabrazilstonefair.com