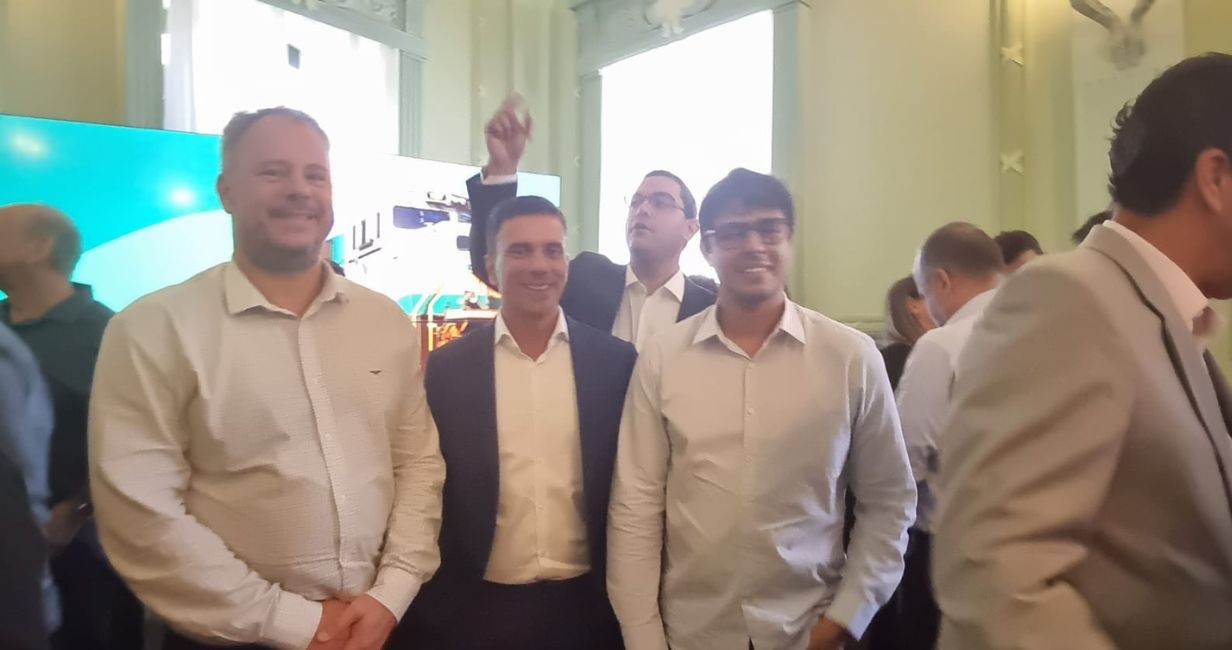 Representing Centrorochas, Giovanni Francischetto, participated, on July 12, in the presentation of the schedule for the implementation of the Anchieta Branch, an extension of the Vitória-Minas Railroad (EFVM) between Santa Leopoldina and Anchieta, in Espírito Santo. The announcement was made by the State Government and the mining company Vale and took place at the Anchieta Palace in Vitória, with the presence of the Governor Renato Casagrande; the Vice-Governor and Secretary of State for Development, Ricardo Ferraço; political authorities and business leaders, among them the vice-president of Sindirochas in the central region, Frederico Robison.
The project includes a trunk line with a length of about 80 kilometers and a connection with the Port of Ubu and railway yard, totaling approximately 20 kilometers in length. The basic design has already been completed for the trunk line section and the connection section with Ubu is under development. At the beginning of next year, with the conclusion of the studies, Vale should apply for the Preliminary Environmental License with the competent bodies and will carry out complementary studies to obtain the Installation License. 
In addition to building the Anchieta Branch, the mining company has voluntarily committed to donate the basic project of the Kennedy Railway, an 87-kilometer stretch that connects the Anchieta Branch to the municipality of Presidente Kennedy, which represents the first stretch of the EF-118.  The basic project is essential to make investments of this size feasible, both in prioritizing actions with public agencies and in attracting partners and investments for its construction. The project is expected to be donated to the Government of Espírito Santo in 2024.