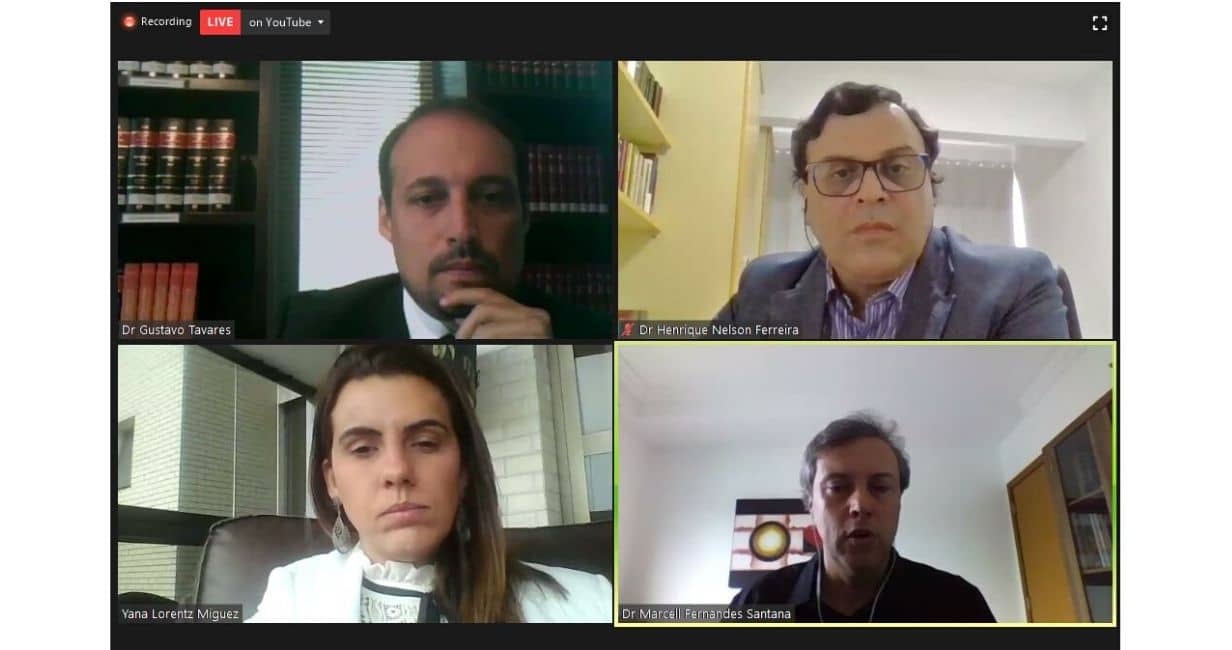 Live brought together around 140 participants in simultaneous transmission on Zoom and YouTube
Measures to prevent, control and reduce the risks of transmission of Covid-19 in work environments were the subject of a special live held by Centrorochas e Sindirochas on Joint Ordinance No. .
The online event focused on conduct in work environments in companies in the ornamental stone, lime and limestone sector. The head of the Occupational Health and Safety sector at the Regional Labor Superintendence in Espírito Santo, Yana Lorentz Miguez, and the labor inspector at the Regional Labor Superintendence in Espírito Santo, Marcell Fernandes Santana, were invited to discuss the topic together to Sindirochas' legal advisor and specialist in Economic and Company Law, Henrique Nelson Ferreira, and to Gustavo Tavares, specialist in Labor Law and Labor Procedural Law.
Joint Ordinance No. 20, published on June 19th, establishes measures for the prevention, control and mitigation of the risks of transmission of COVID-19 in work environments. Each company must develop its own prevention protocol following the criteria addressed in the document that highlights routine business measures, indicating actions adhering to social distancing and actions related to workers in the risk group. According to the ordinance, the guidelines or protocols may include the promotion of vaccination, seeking to avoid other flu syndromes that may be confused with Covid-19.
Click here and access the full text of Joint Ordinance 20 and check Anvisa's general guidelines on the use of non-professional face masks.
Check out the full video of the live here!