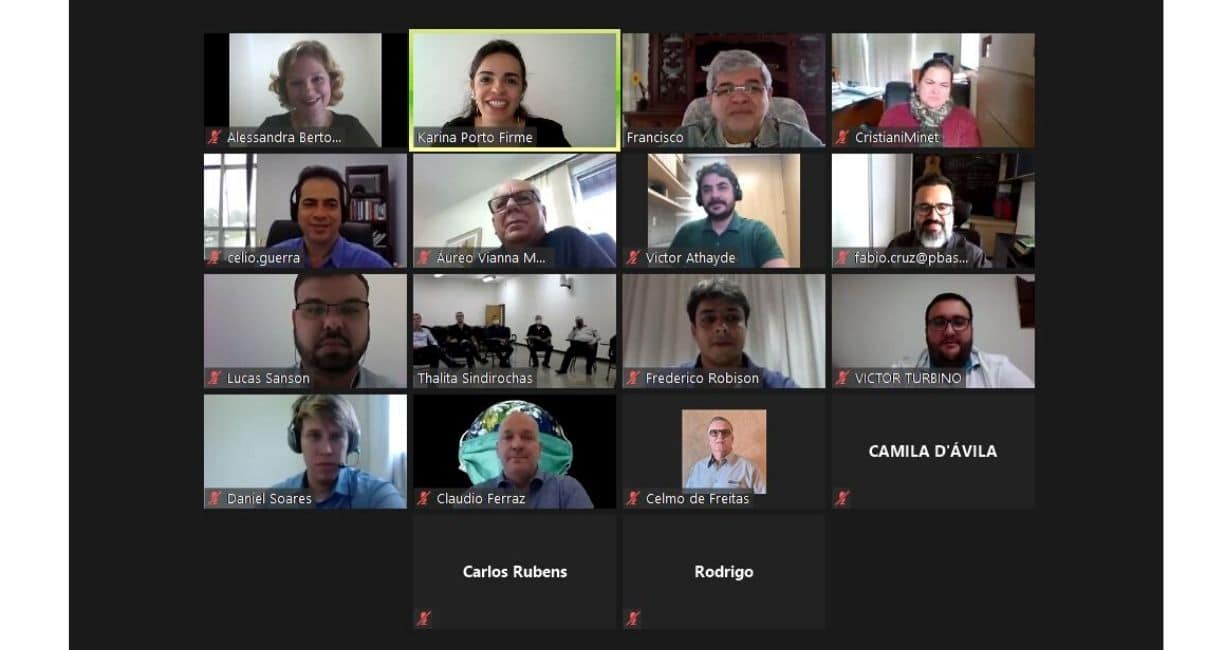 The presidents of Centrorochas, Frederico Robison, and Sindirochas, Tales Machado, led this Wednesday, May 20, a semi-presential meeting with the members of the Councils of the two entities. With the active participation of directors and counselors spread across all regions of Espírito Santo, the videoconference was very productive. Check out some of the topics discussed:
– The entities align the development of an action that provides the sector, through a special licensing regime, with greater speed in obtaining environmental licenses during the pandemic period. Legal advisors are technically evaluating options underway in other states to build a document focused on the segment.
– Sindirochas has actively participated in the working groups and committees formed by Findes, always attentive to solutions and support for the current period, in addition to seeking alternatives for the moment of post-pandemic recovery.
– Entities have followed the progress of actions related to the Siscomex rate. There is a lawsuit filed by Sindirochas, in August/2019, discussing the increase in said rate. The institution has already obtained a favorable lower court decision. Recently, the STF pointed out that this rate could not be increased above the official levels, that is, the INPC. With this decision having general repercussions, it is believed that the process will be finalized later this year, with the decision becoming final and unappealable, an opportunity that companies that are entitled must qualify with the Federal Revenue to receive the credits. Soon measures will be informed that can already be adopted to facilitate the aforementioned qualification.
– The energy theme has been monitored by the two entities representing the stone sector, given the relevance of this item in the composition of the costs of industries. Sindirochas has already filed a lawsuit having in its primary request the request for a fixed period of time, there is no charge for the contracted demand, but only for the energy effectively consumed. The process is ongoing and a decision is expected shortly. Still on the subject, yesterday morning the Board of Directors of ANEEL met, having, among other topics, deliberated on requests so that, in this period of the Covid-19 pandemic, the distributors stick to charging only for registered demand, having, however, issued an order indicating that the concessionaires may, if they so wish, defer and split the payment between the contracted demand and the effectively registered one. The regulatory agency's decision does not meet the demand defended by the stone sector and both Sindirochas and Centrorochas will continue to work towards this agenda.