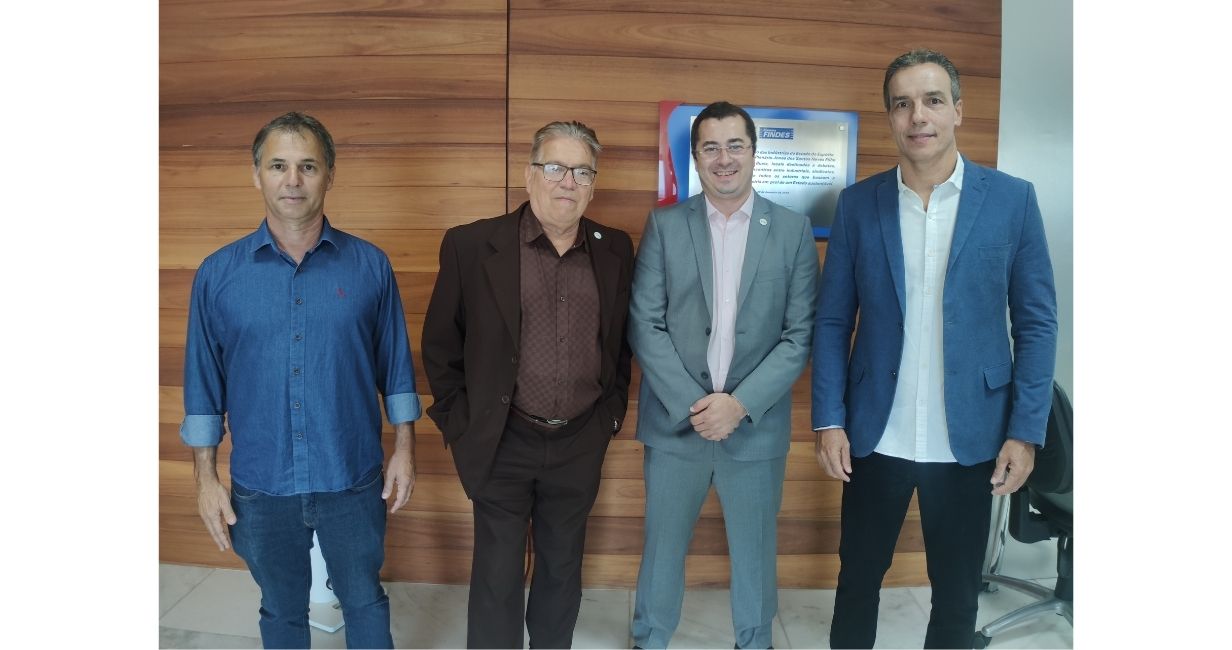 The president of Centrorochas and president of the Thematic Chamber of Mining at Findes, Tales Machado, led the group's meeting this Tuesday (19/04). The meeting was attended by the directors of the National Mining Agency (ANM), Guilherme Santana and Roger Cabral.
The president of Comin, Sandro Mabel, and federal deputies Evair de Melo, Josias da Vitória and Amaro Neto participated in the opening of the event and celebrated the availability of representatives of the national agency to work closely with players in the mineral sector.
The meeting's agenda included debates on important topics for the ornamental stone sector, such as the Mine Closure Plan, User Guide and Conama resolutions nº 09/1990 and nº 10/1990.